This Week In Jeep:
The 10 Things We KNOW about the Jeep Wagoneer/Grand Wagoneer
The Jeep world is on fire right now over the upcoming release of the Wagonner and Grand Wagoneer models whose name can be traced clear back to 1963, but the story really begins back in 1946 with the Willys Jeep Station Wagon. Flash forward to 1991 the end of the production run for the full sized Jeep. Having lasted for a total of 29 model years, the Jeep Wagoneer is one of the longest produced vehicles in automotive history. So it's a good move for Jeep and FCA to take their time with this release. There's a lot of history here with this name badge so it makes sense that they're wanting to do it justice. With that said, here are the 10 things we know for certain about the first Jeeps of a new generation.  
It Will Be A Body On Frame SUV
This is arguably one of the most important aspects of the new models. If Jeep is going to make a luxury vehicle it had still better be a Jeep underneath.  Some of the nicknames floating around the industry right now for these new Jeeps is "Soft-Roader" …instead of "Off Roader". Clever, but I'm not laughing. Jeep is very well aware that if they try to release a new vehicle that can't go offroad, its going to be a colossal flop. So the engineers focused on a platform that is supposedly going to have serious off road capabilities, and a tow rating that will have many scrambling for a bigger boat or trailer. Initial speculation was that the Wagoneer would use the Ram 1500 half-ton pickup platform, and, in April 2019, spy photos showed up of a Wagoneer test mule that still had the 1500's truck bed on the back. If that isn't a clear indication that the Wagoneer will be the sizable body-on-frame vehicle Jeep fans are expecting i don't know what is.
It Will Be A Three-Row SUV
This we've pretty much known from the start. So no new news there. The real trick is going to be whether or not the interior designers left enough leg room in the third row for this to be a comfortable long hauler. Imagine hauling a trailer with a couple JEeps on it, and having 6 or 7 of your closest friends along for the ride. 
The Grand Wagoneer Name Will Also Be Revived
This too was pretty much part of every announcement from the beginning, and there's been no doubt that there will be two nameplates resurrected for the new series of luxury Jeeps. What's not clear yet is if the Grand Wagoneer will be the elevated flagship model and compete in the luxury segment with vehicles like the Cadillac Escalade and GMC Yukon. 
It Will Have An Independent Rear Suspension
Although this may not sit well with most die hard Jeep fans, this again is more or less to directly compete with the same technology other automakers are using in the large SUV segment. Jeep will be using it on these vehicles to improve the ride and handling. The more compact design also enhances interior space, particularly in the cargo area and third row, making it essential to compete in the modern premium and luxury market.
There Will Be A Hybrid Model
Jeep has been regularly announcing its plans to electrify their entire lineup by 2024, so this comes as no surprise. FCA's recent acquisition of the PSA Autogroup falls in line with their desire to soon become a leader in electrified vehicles. The PSA autogroup is way ahead of the pack in this technology and more importantly, has the manufacturing chops to get it done at the scale FCA needs for the Jeep lines. Most likely what we will see for the Wagoner lines is a variant of the 48-volt hybrid systems that go with Ram's eTorque 3.6-liter V6 and 5.7-liter V8 engine options. 
It Will Have Trims Similar To The Grand Cherokee
You know Jeep and their trim levels. So this too comes as no surprise that the Wagoneer will be offered in several trim levels. It will likely start with a more budget-friendly base model, mid-level trims, premium level trims, and off-road trim levels.  There's likely going to be a high-level off-road trim featuring the four-corner air suspension setup on the Ram 1500 Rebel model at some point as well.  Now if a Trailhawk package shows up, it'll probably be later in the Wagoneer and Grand Wagoneer's life-cycle. MY educated guess is we won't see that for at least the first two model years. And I don't know about you, but I expect rumors of FCA's Hellcat engine going in one of them to start any day now as well. Can you say  Trackhawk Grand Wagoneer boys and girls?  
Buyers Will Have Plenty Of Engine Choices
As well as the electrified power-trains, the 5.7-liter HEMI V8 is an all but certain option, but it has also been suggested for a while that the Wagoneer will have the 6.4-liter HEMI V8 from Ram's heavy-duty models as an option as well. That would give the Wagoneer 429 lb-ft of torque along with 410 horsepower using the RAM 2500 variant.  Nothing has been said about the 3.0-liter EcoDiesel V6 engine, but we do know that power distribution will be taken care of by ZF-sourced 8-speed automatic transmissions.
It Will Have A Host Of Modern Features
Don't get me started. Seriously though, FCA is going to throw the kitchen sink at this thing, so be prepared for a tirate or two from your truly about the extensive driver assistant tech that they're going to be cramming this thing to the gills with..
Fresh Styling
There is more in this department that we don't know than what we do know. Jeep and FCA have played this one very close to the vest, and even the test mules that have been seen by spy photographers, have been decked out in extreme camouflage. What we know is that there will be a 7 slot grille, and the test mules have been seen with cherokee style lighting up front, but will likely get their own variant. All we have to go off of are the concept images and fan art combined with our own imagination, so styling sues are anyone's guess at this point. 
Production Will Start in 2021
Recently, FCA confirmed production would take place at its Warren Truck assembly plant in Michigan. FCA has confirmed it would be investing in the plant and that production would start in early 2021. That means we can expect a pre-production debut at the end of this year and the first model year to be designated as 2021 in the US. It has been a long wait, but we finally know the new Wagoneer and Grand Wagoneer are coming for certain, and when.
Wrangler Talk: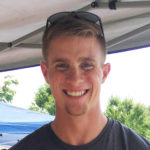 Steering Stabilizers, and what they do for us and our Jeeps. 
Hello JTS listeners and boy do I have a treat for you this week on the Wrangler talk but first I just want to remind everyone when you are done working on electrical components on your jeep remember to reconnect the battery and make sure all the fuses are back in their proper location. Let me tell you it makes starting the jeep back up after mods a lot easier. Well now on to this week's topic and that is steering stabilizers, what do they do for us and our jeep and are they necessary. So first let's cover what is a steering stabilizer and how do they work. A steering stabilizer is a shock absorber that is mounted on your steering components to dampen or stabilize the side to side movement of the wheels when driving down the road or Off-road. So how does it dampen the steering components? Well a steering stabilizer is designed just like the shocks that are mounted right next to your springs. They are filled with gas or hydraulic fluid and have a valving system inside of them to reduce the harshness of road vibrations. On our steering systems the Steering stabilizer is mounted between the front axle and the tie rod or drag Link. When the stabilizer is mounted between these two components the can absorb the road vibration before the forces are transmitted to the steering box and cause damage to other components in the steering system. The vibrations I am talking about are the nasty pot holes or cracks and stones on the road. Now steering Stabilizers are a necessary component of the steering system because they prevent any bump-steer which the action of is hitting a bump and the vehicle steering in another direction and a flighty steering which is when a steering system wonders when driving down the road. So what are the symptoms of a bad or failing steering stabilizer, well you may notice the steering wheel become loose or wobbly, secondly you may notice hydraulic fluid leaking from the stabilizer itself. You also may notice in my case that you do not have full steering range when trying to maneuver the vehicle. Then finally you may notice the steering wheel shake or flutter at higher speeds also known as death wobble. So what happens when your steering stabilizer goes bad well there are a couple of things that you are going to need to think about and that is what size tires are you running and what size lift. So there are different stabilizers out on the market some that are rated for larger tires and some that are just stock replacement stabilizers so that is something to think about also another thing to think about is when replacing your steering stabilizer do you want to look into a relocations kit where it will flip the steering stabilizer above the front tie rod to ensure you will not damage the stabilizer when you are hard core wheeling with all your buddies. Then you need to stop to remove your stabilizer because it won't let you turn left. Well this concludes this week's wrangler talk and remember do you have any questions or comments about the show or just want to say hi. Head over to jeeptalkshow.com/contact and send us an email or leave us a voice message and we would be glad to help you out with any question you may have. 
The Wrangler Came about because of FAKE NEWS!  
Seven Slats – Chris Posit http://sevenslats.com/
Jeep Life: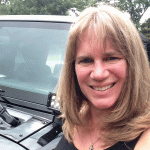 YJ Flip
We bought a YJ and are fixing it up to flip it. It has a pretty bad hack job. The previous owner welded on a homemade winch plate. That thing was awful to get off. Had to take the whole bumper with it. We are also having to re-do the leaf springs. The shackles are under the axle and are hanging from the front of the bumper. We ordered new shocks, and new shackles, did the regular maintenance items. And probably going to add new 35's.
Tech Talk With Jeep Talk: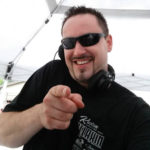 Quick Trail Repair Tip – Gas Tank Leak
Oh I wish I was a little Bar of Soap! (bar of soap) If you've ever stayed in a hotel, then you're undoubtedly aware of those complimentary prepackaged mini-soaps that are in every hotel room from coast to coast. And I bet you didn't know they can be an invaluable trail repair tool did you?  You know what will also work for this specific trail repair? Those decorative little seashell soaps in your friends moms guest bathroom. Yeah that's right mrs McGreeny – I'm the one that took the little blue seashell, and I'll do it again too! These little mini bars of soap can come in handy for more than just the usual personal hygiene. Slip one or two in your offroad gear bag or even chuck one in the tool box. Trust me, even going to the dollar tree to buy a couple is going to be worth it  just in case this particular issue comes up in your future. So why soap? Bar soap can temporarily plug any non-pressurized hole such as a gas tank. Or possibly even your transfer case or differential housing. It's soft, pliable enough, and resists oil for long enough to get you down off the trail and back to base camp. Just be advised…soap can melt like any wax will, so the hotter it is, the shorter the lifespan. And in sub zero temperatures, it's going to be a little harder to work with.  Either way, use it like putty to make a haphazard tank repair. Just don't try and chew on it to soften it up first. Ok? And if nothing else, you'll have the freshest smelling tool bag out of the whole group.
Newbie Nuggets: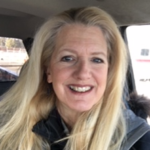 There's so much exciting information to cover when trying to inform new Jeepers. Today's topic is "What Items Should You Carry in your Jeep." There are literally hundreds of things you can add to your Jeep. Some are more useful than others and some more necessary than others. One of the things I like about Jeeping with others is to check out what gear they have on board. We have collected a lot of gear over the years, but we always seem to see something else we need when looking at someone else's set up. Not sure why that happens. So, as you start collecting stuff to include in your jeep, I put together a list of BASIC items you may want to consider – it's just the basics:
1)  Tow Strap – So you can pull your buddy out. Use an actual rated tow strap-not a rope. Ropes will stretch and break. Straps usually have a 20,000 lb. rating. (or higher)
2)  Tow hooks/attachment points – Sometimes known as Recovery D-rings or Shackles. Important if you get stuck and your buddy needs to "latch" on and help pull YOU out. Good ones are also rated. They run about $20
3)  Basic tool kit – good set of tools. This would be at a minimum a couple of screwdrivers, a small set of wrenches, an adjustable wrench, pliers, channel lock pliers, a set of Vise Grip pliers and some work gloves. Put in some duct tape and bailing wire, zip ties and a ratchet tie down strap – you would be surprised how many times we have used these items on others that have broken down. Sometimes you can "mend" just enough to get off the trial.
4)Hi Lift Jack – there may be times your regular jack just won't cut it. You do need to operate this with care. This tool can inflict some real pain and injury if you are not paying attention.
5)  First Aid Kit – you would be surprised how many bumps and bruises you get climbing in and around obstacles.
6)  Fire Extinguisher – Class ABC stored securely & easily accessible Usually about $30-$50.
7) CB or Ham Radio – We've discussed options on previous Episodes, but for the beginner, if money is an issue, a CB could be the interim radio until you decide on the next upgrade.
8)  Trash bag (Trash-A-Roo pouch) – This is essential to any Jeeping experience. Pack out what you brought. DON'T Litter, and take ALL of your trash out with you. In fact, pick up any other trash you see along the trail. The Trash-A-Roo pouch fits on the spare tire on the back of your jeep, so the trash stays out of the jeep. They run about $35-$45. Josh, Tony, or Tammy, what other (1) essential item would you add – keep in mind this is a BASIC list.Keep in mind that these items should be dedicated to the jeep and always be there if needed. Don't remove them –  it's always better to be looking at them, than looking for them! And now for Tony's first jeep experience . Next week we will continue sharing newbie ideas and we will hear Josh's first time out in his jeep. You can also view some great videos on our YouTube channel Jeep 4 dash 1 dash 1 with tips, tricks & techniques.
Interview with: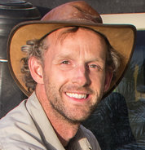 Dan Grec – The Road Chose Me Volume Two
After years of working a desk, I realized that life wasn't making me happy and I needed to make a change. I began dreaming, saving and planning, and finally quit my job and sold all my stuff. Back in 2009 I wound up driving 40,000 miles from Alaska to Argentina, and I've hopelessly hooked on Overland travel ever since. With little choice I returned to a desk job, and started from nothing to again build a savings account. Years later I quit and sold all my stuff so I could hit the road, this time setting my sights on the entire African continent, aiming to live an even bigger adventure.  Over the course of three years I drove 54,000 miles through 35 unique African nations as I circumnavigated the entire continent. I knew it would be big, though the adventure turned out to be a thousand times bigger than I ever dreamed possible.
Must Have Stuff for your Jeep:
Metra 95-6554B Dash Kit – $59.99 shorturl.at/yJRX3 This mounting kit allows you to install a double-DIN (4″ tall) aftermarket stereo in your vehicle's dash opening. The kit's painted matte black finish matches your factory dash.  Fits all 1997 – 2001 Jeep Cherokee XJ's shorturl.at/yJRX3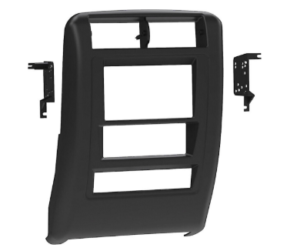 Jeep Weather: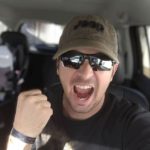 Hey Jeeper, Mitch here, today is the 28th of February 2020, and it's time for your weekend Going Topless-Jeep Weather Report.  In a quest to find places to get those doors off and go Topless, I found Picayune, Mississippi.  Sunny all weekend with 65 on Friday, 67 on Saturday and 68 on Sunday. Luckily with the humidity being around 70%, it could feel much nicer to drive topless. Next, we go to a place where you can properly get a tan and still be warm. San Antonio, Texas is partly cloudy all weekend 72 on Friday, 73 Saturday, and 79 on Sunday. Maybe running off to a beach will help you get brave enough to go topless this weekend. Let's check out San Diego, California. Yup, there it will be partly cloudy again, but Friday is 76, Saturday is 69, and Sunday should be 61 but also may rain. Rain will be your clue that Monday is coming, and you need to go home! Last let's go to Yuma, Arizona. Plenty of off-road trails in the area, warmer weather, and some cloud cover for good topless pictures. Friday 83, Saturday 85, and Sunday 79 degrees. That's doors off topless weather for you! Don't forget to use the #JeepTalkShow on social media for us to see those pictures. If you have any suggestions or want to know YOUR local weather in an upcoming episode. Go to JeepTalkShow.com/contact in order to find all the ways to get a message to me. I'm Mitch and its always great weekend to Go Topless if you're brave enough! Just Go Topless responsibly.
Wheeling Where
: 
15th annual Tennessee Mountains Jeep Jamboree
April 10-13
Oak Ridge, Tennessee
More Info: https://jeepjamboreeusa.com/
Jeep Jamborees are off-road adventure weekends that bring together the outdoors, down-to-earth people, and their Jeep 4x4s. These off-road treks have a long tradition dating back to 1953 when 4×4 pioneer Mark A. Smith organized the first-ever Jeep Jamboree and voyaged across the Sierra Nevada Mountains by way of the old Rubicon Trail. In 1954, Willys Motors — then manufacturer of Jeep vehicles became involved with the adventure, and Jeep Jamborees have been an off-road tradition ever since.
Mid Florida Jeep Club – Jeep Beach
April 22-28
Daytona, Florida
More Info: https://www.jeepbeach.com/
Jeep Beach is a Jeep only charity event held each April in Daytona Beach, Florida to raise much needed funds for worthwhile local and national charities and organizations. Jeep Beach has become one of the premier Jeep events in the United States. Attracting Jeepers and Jeep industry vendors from all over the USA, Canada, and even overseas, Jeep Beach brings you a week of fun in the sun with thousands of your closest Jeep friends!
Links Mentioned in Episode 426:
Dan Grec – Overlander – "The Road Chose Me" – Part 2 http://theroadchoseme.com/ https://www.kickstarter.com/projects/dangrec/the-road-chose-me-vol-2-three-years-and-54k-miles-in-africa
Seven Slats – http://sevenslats.com/